Year 6 Transition
I am delighted your child will be joining the Nottingham Girls' Academy in September and I look forward to working with you over the next seven years.
We are extremely proud of our students and the progress they make in our academy. A major strength of our work is how effectively we plan to ensure that all students achieve their full potential whilst here. It is therefore important to us that your child feels happy and reassured about the transition to the Nottingham Girls' Academy and looks forward to starting with us in September.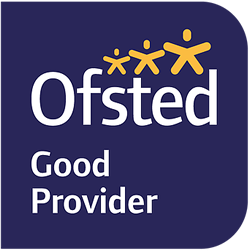 To ensure the transition is effective I have included a transition pack for your information. The pack includes booklets which contain key information about the transition process and details of our standards and expectations:
Year 6 Transition
Attendance and Punctuality
These are available to view and download from the links below.
I appreciate there is a great deal of information here, but very much hope you enjoy reading about how we are preparing to welcome your child.
Please do not hesitate to contact me or the Year 7 Team if you have any questions regarding this pack.
Yours sincerely
Mr D Tungate
Principal
Transition days: Wednesday 1 July and Thursday 2 July 2020
Welcome Letter to Year 6 Parents
Travel Planning and Travel Information
Price and Buckland online ordering instructions