Entry requirements and option choices 2021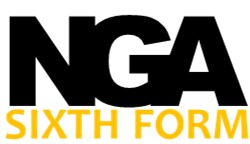 If you are considering applying for the NGA Sixth Form 2021, please choose 3 subjects from the list below.
What's right for me?
Standard entry
All students must meet the standard entry requirement of at least 5+ GCSEs at Grade 4+/equivalent to access NGA Sixth Form. One of these GCSEs must be in English Language at 4+.
If you are predicted/have achieved a Grade 3 in Maths GCSE, but meet the standard entry requirement, you will be allocated Maths GCSE re-sit.
Subject specific entry requirements
In addition to meeting the standard entry requirements, some subjects have specific requirements listed below.
Current subject options: