PJEA NGA students win October 2018 Business Flash Challenge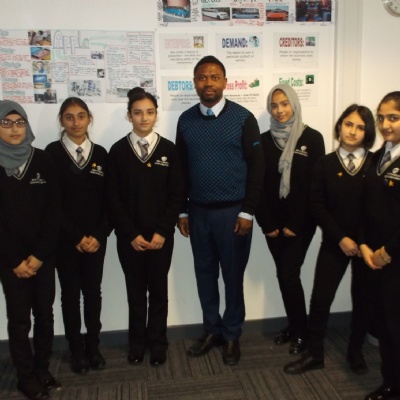 "Nottingham Girls' Academy produce winning business tycoons"
Against dozens of schools across the country, a group of year 10 students have been chosen to be this year's winner for the Business in a Box Flash Challenge. This is a short challenge set by the Peter Jones Enterprise Academy (PJEA) network, which we have partnered with to further improve and expand our business courses.
The winning group not only beat off steep competition to win the challenge, but they also produced the second biggest profit in the competition, which was £245.67.
Here is an excerpt of some of the feedback they received from the PJEA:
"...your approach to the challenge showed a higher degree of creativity and better quality of presentation than most of the other entries."
"We thought the idea... was a clever one"
"Another thing that really came across in your presentation was a strong sense of team"
"...you made a very impressive profit and overall, your team did a brilliant job."
Therefore, a big congratulations and well done to our Business Enterprise students:
Damanjot Kaur, Ramandeep Sandhu, Aaminah Rehman, Inayah Iqbal, Mahdiyya Ahmed, Khadija Imtiaz
Their business mentor, Mr Glover, and the rest of the computing and business team, Mr Gaskell and Miss Heron, are very proud of your great work. Enjoy your prizes!
The Peter Jones Enterprise Academy (PJEA) is the Peter Jones Foundation's flagship programme for schools and colleges, where colleges and schools can host and run their own Enterprise Academy and have full access to their resources, competitions and employer links. The Academy also runs standalone qualifications that are available at Level 2 and 3.