Nottingham Citizens - Social Justice Stroll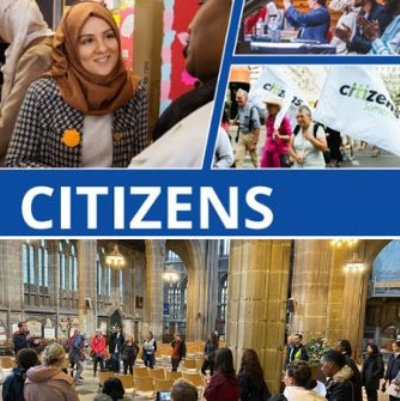 Trip to Nottingham – Social Justice Stroll, Wednesday 20th September 2023
On Wednesday 20 September 2023, we joined forces with Nottingham Citizens to raise awareness of 3 areas of concern, migrant justice, anti-racism in education and a real living wage for care workers. It was inspiring to hear from our own students, Joanny Year 10 and Maya Year 9.
Joanny gave an impassioned speech for more to be done across the country to tackle the lack of representation in the curriculum in schools outside St Mary's church at the start of the stroll, and we then moved on to the Robin Hood Statue. Here we heard about the lack of provision for care workers and the lack of adequate pay, which impacts on women primarily. Finally, we moved on to the Left Lion in Market Square, and closed the event with a promise from Cllr Mohammed to work towards making Nottingham a city of sanctuary.

It was a great event. Many thanks to Marley, Shevon, Joanny from Year 10, and Aamina, Soraya and Maya from Year 9 for representing the Equality Group so well! What they are doing is phenomenal, exploring different skills and mastering public speaking, being socially active in trying to better their environment and improve the rights of others. We are really proud of everyone in Equality Group.