Pupils In All Year Groups To Return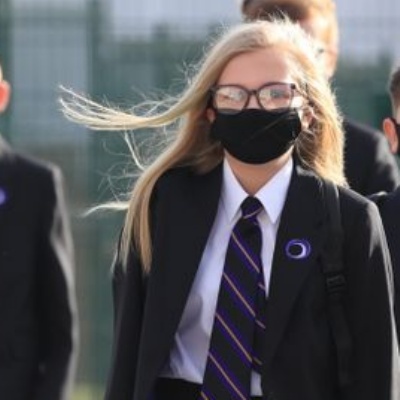 From Monday 14th December 2020
Following a period of Year 8 and Year 10 pupils working from home due to staff absences and Year 9 pupils self-isolating, we are delighted to welcome all pupils back for the end of term.
The arrangements for the final week of term are as follows:
PLEASE NOTE: We will be teaching pupils as normal throughout the week and they should attend every day. They will not be having quizzes, videos or playing games as they have already had their learning disrupted enough.
Monday 14th December 2020
Pupils in all year groups to return to school (unless they are self-isolating or showing any of the Covid-19 symptoms).
Tuesday 15th December 2020
This is a normal teaching day.
Wednesday 16th December 2020
Save the Children Christmas Jumper Day. Pupils are asked for a voluntary donation of 50p to wear a Christmas Jumper instead of their Nottingham Girls' Academy jumper for the day.
Christmas Dinner will also be served on Wednesday. There is Roast Turkey or Roast Quorn with all the trimmings as well as a selection of jacket potatoes and sandwiches.
Thursday 17th December 2020
This will be the final teaching day of the term.
Pupils are asked for a voluntary donation of 50p to wear non-uniform (donations will go to save the children) for the day.
Pupils will have normal lessons all week, but P5 will be a virtual celebration assembly for each year group; celebrating their hard work and resilience during this long and challenging term.
Pupils will depart at the usual staggered times.
Friday 18th December 2020
This will be an INSET day. Staff will be conducting online training from home and will not be available at the site.
Test and Trace until 23rd December 2020
Up to noon on 23rd December 2020, if any pupils test positive for Covid-19 AND they were in school during the 48hrs prior to their symptoms starting, please complete the form on our Reporting a Positive Pupil Case of Covid-19 page.
Return to School for Spring Term
All pupils wil return after the Christmas break on Monday 4th January 2021.
Year groups should arrive at the usual staggered start times.