Sixth Form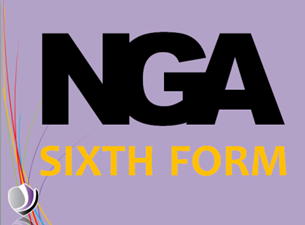 At the Nottingham Girls' Academy we have a clear vision for the future. We are determined that our girls are able to achieve well and leave us as confident, compassionate and articulate young women with the skills to support them through the rest of their lives. Through high standards in teaching and pastoral care we expect to prepare our students well for entrance to higher education, high quality employment and the future careers of their choice. Our Sixth Form is now well established and offers academic challenge, with excellent tutorial support.
Education is about more than just academic success and we offer our Sixth Form students many opportunities to grow as individuals through our volunteering schemes, work experience, summer schools and the Into University program.
We welcome applications from our students at the Nottingham Girls' Academy and also from girls who are at other schools who meet the age requirement of 16-19 years. For entry purposes Year 12s joining us in September 2018 cannot be older than 19 years by 31 August 2020.
An application form can be found on this page. For any further enquiries please contact main school reception:
Tel: 0115 748 3410
Email: admin@nottinghamgirlsacademy.org
Following an application, all conditional offers which meet the entry requirements will be confirmed in February 2018.
Current subject options:
A Level
Vocational
English Literature
Applied Science
Mathematics
Criminology
Physics
Enterprise and Entrepreneurship (equivalent to 2 A levels)
Chemistry
Health and Social Care
Biology
IT
History
Performing Arts
Geography
Sport
Sociology

These subjects require 4+ in 5 subjects including English and Maths or 4+ in 4 subjects at GCSE if resitting one from English OR Maths.

Psychology
Art
Film Studies
Spanish

These subjects require 6+ in the subject at GCSE if previously studied. If not, a 6+ in English is expected.
New prospectus coming soon!