Ready, Set… Bake!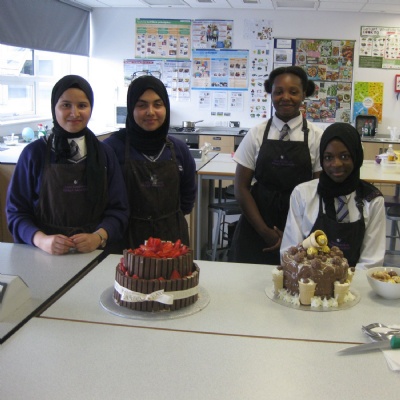 On 12th July two students followed their recipe to success to be crowned the 'Great NGA Bake Off' winners.
After 4 weeks of stiff competition, the girls rallied together and served up strawberry-flavoured cake in our Wimbledon-themed semi-final to progress to the final.
They didn't crumble under the pressure and went on to whip up a frenzy with their tasty and creative Showstopper bake.
They beat over 20 other teams who also rose to the challenge to produce some delicious work; it looks like NGA has all the ingredients needed to produce some Star Bakers in the future!