Mobile Phones and Electronic Devices
Pupils must not bring mobile phones or other electronic devices into school. However, we accept that many parents/cares wish their child to have a mobile phone with them for the journey to or from school. Therefore, on entering the Academy, any mobile phones should be switched off and placed safely in their bag.
An 'out of sight, out of mind' principle needs to be followed. Pupils must only take their mobile phones out of their bags at the end of the day once they exit the courtyard.
If a mobile phone is seen or heard for any reason during the school day, then it will be confiscated. The member of staff confiscating the phone will hand it into reception and inform the pupil that they can collect if at the end of the day. Each confiscation will be logged by reception staff and parents/cares will be informed via a postcard sent home. Further sanctions will apply for repeated offences: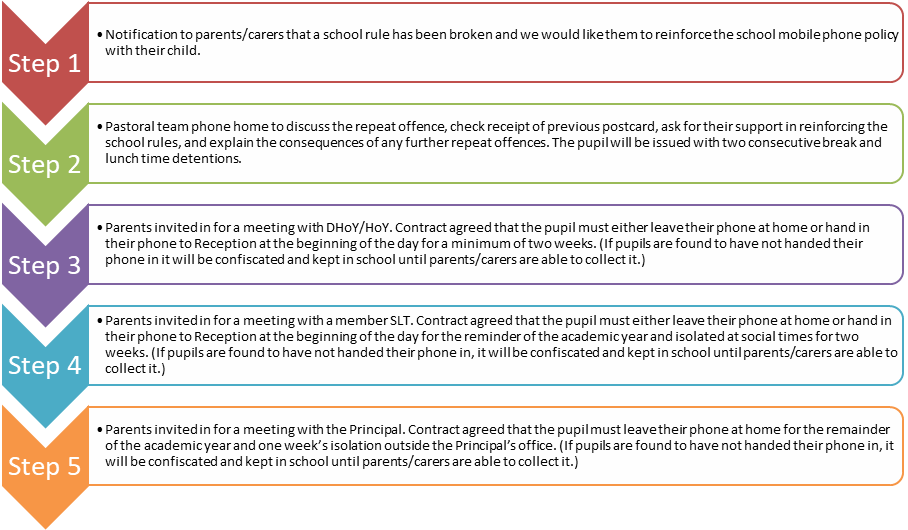 A pupil who refuses to hand their mobile phone over to a member of staff will have it confiscated by a senior member of staff and the pupil's parent/carer will be asked to collect it from the Academy.
A pupil who refuses to hand their mobile phone over to a senior member of staff may be given a fixed term exclusion and, in future weeks, will be asked to hand their mobile into Reception at the beginning of the day for a notified period – see Step 3.
If there is an emergency and a pupil feels that they need to contact their parent/carer, they must speak to their pastoral team, who may give permission to use the mobile phone in a private area.
These rules do not apply to sixth form students. However, they are permitted to use their mobiles in the post 16 area. If found using their phones anywhere else, they will be reminded of the expectation and the Head of Sixth Form will be informed.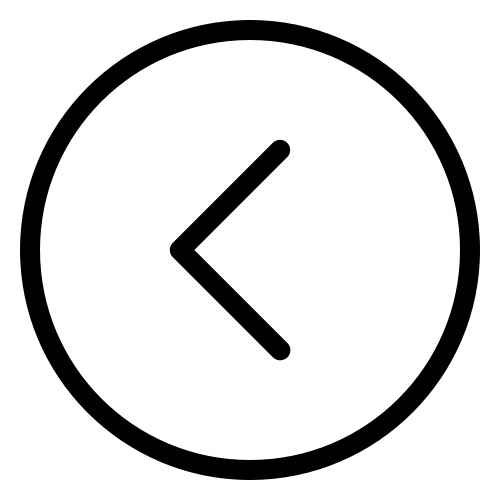 Previous: Truancy