Home Learning Hub
Updated 29 September 2020
Welcome to the NGA...

Who should be accessing Home Learning?
Any pupil who is absent from school can access the content of the lessons they are missing.
This might be due to a full or partial closure due to a case of Covid-19 or a period of self-isolation due to a pupil, or someone in their household having symptoms or testing positive.
Live lessons
In the event of a full or partial closure, teachers will deliver live lessons over Teams.
These will follow the normal timetable for the week at the usual times that lessons take place in school.
Unfortunately, we cannot guarantee live lesson access for individual pupils that are self-isolating, but we will make the lesson resources available.
When logging into a live lesson, the pupil will have to wait in the 'waiting room' until they are admitted to the meeting by their teacher.
Ideally, pupils will mute their microphone when entering the lesson and will use the 'hands up' function if they would like to speak or ask a question.
Pupils will also be able to have their camera on but the teacher can disable these when they feel it is necessary.
Lesson resources
Teachers have started uploading the resources they use for each lesson onto the class Teams area, usually in the Assignments section.
Pupils who are unable to attend school should therefore be able to access these resources and complete the tasks required.
Pupils might also find these resources useful for completing their homework and when revising.
As well as providing their own resources, teachers may ask pupils to access other online resources such as:
How do I access Home Learning?
Airhead
Students can access resources and apps to continue their learning by logging into Airhead by clicking the Open Cloud Desktop link below or visiting www.airhead.io.
Their usual school email and password is all that they need to log in successfully.
If they are having problems logging in or have forgotten your password, please email admin@nottinghamgirlsacademy.org with your name and your preferred password.

Microsoft Teams
Once they have logged into Airhead, pupils should be able to access Teams from their launchpad.
If this does not work they can access teams via their email as follows: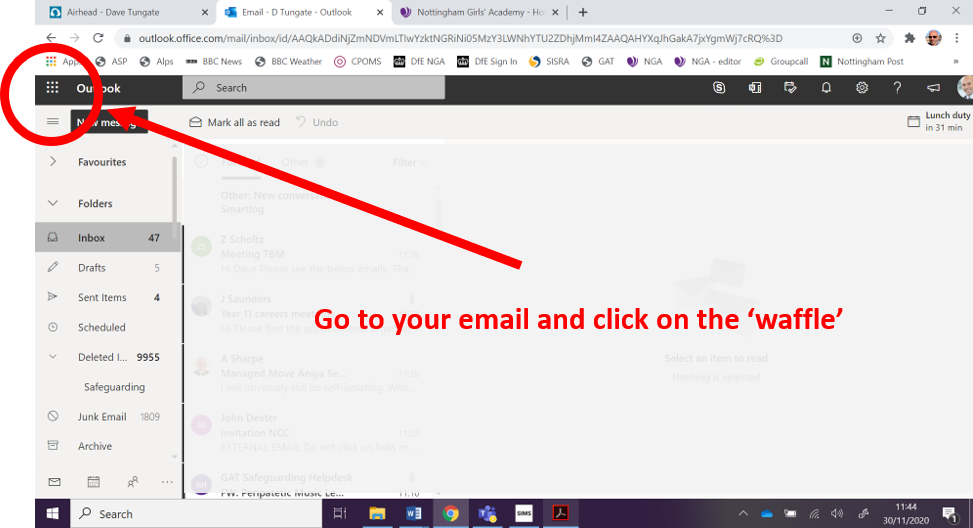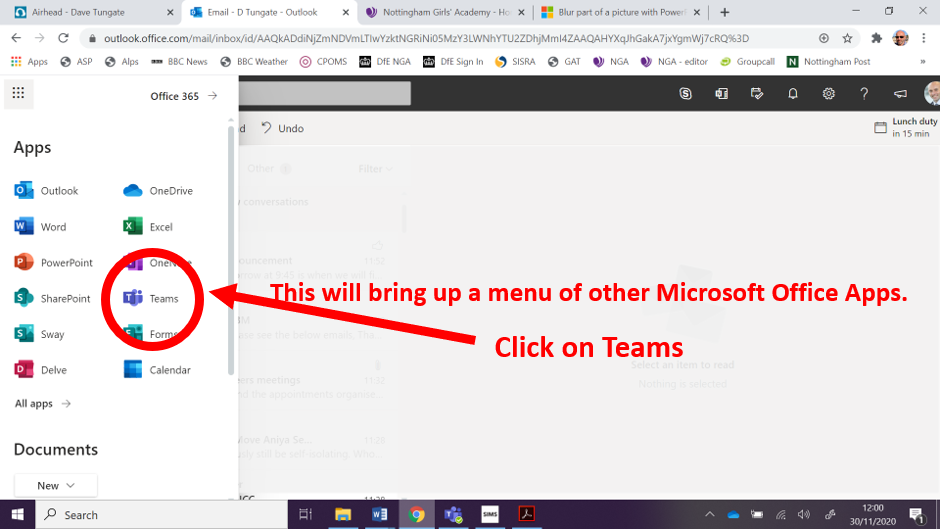 They should then go to the Assignments page in each class Teams area to see what their teacher for that subject wants them to learn and do.
The resources and tasks for each lesson should be uploaded each day and if we are closed to a full bubble of pupils your teachers will invite you to live lessons through your class group Team.
Pupils have been shown how to access and use all of this software in their IT lessons at school, but if they require further help they can click on the guides below.


Equipment and devices

We understand that not everyone has access to a laptop or tablet so all learning should be manageable on a smartphone... or good old pencil and paper!
In the event of a full or partial closure, we also plan to lend out devices for those that are struggling to access the online material.
We have conducted an audit with pupils of what devices they have access to at home. We will contact you with further details about device loans if and when this is required.
Help with work
If a pupil needs help with the work she should contact her teacher through the class Team chat or via email.
Other useful guides and links



GCSE Pod Guides for Parents:
GCSE Guide for Pupils:
Enter your Nottingham Girls' Academy email address and password to access GCSEPod.